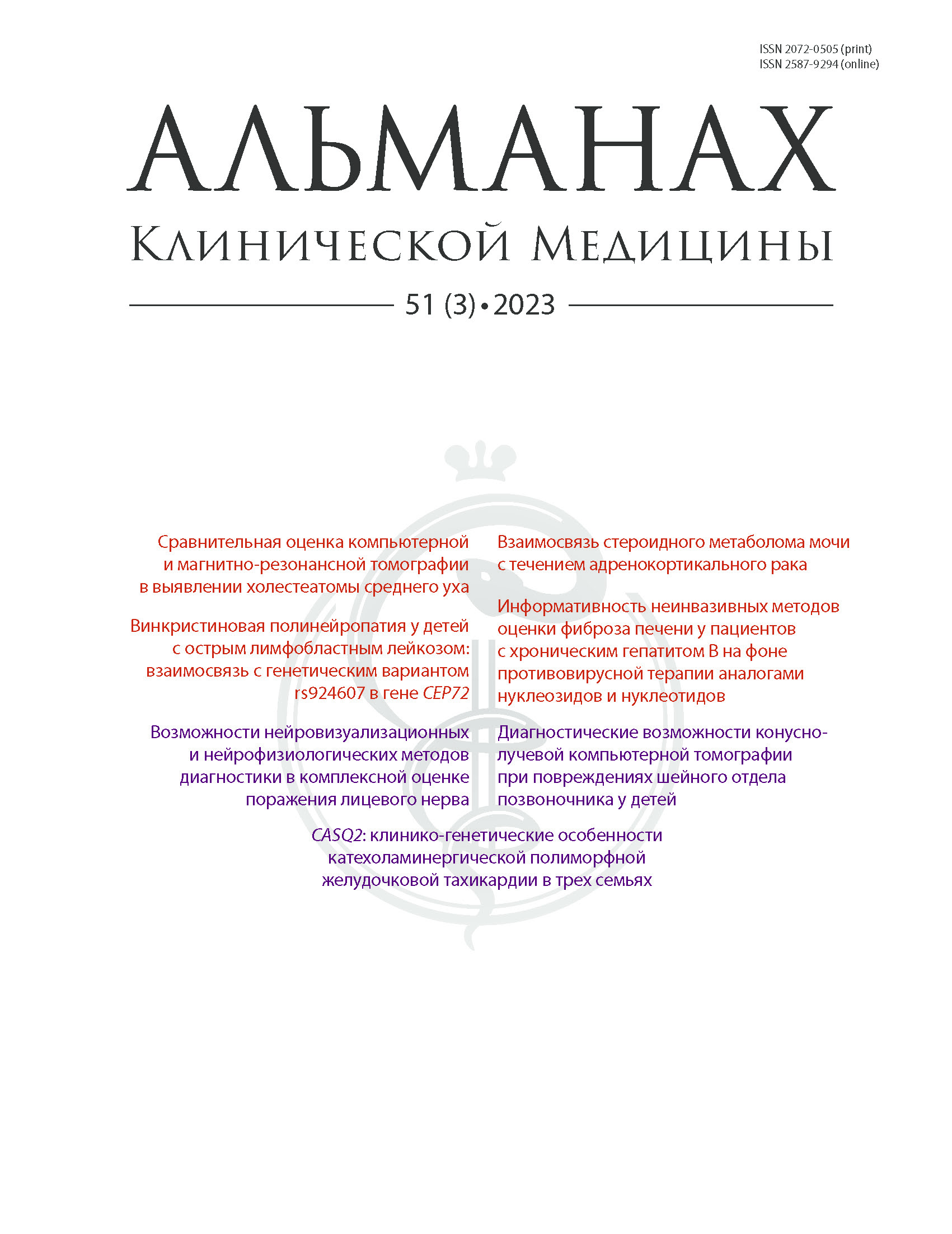 Almanac of Clinical Medicine
Scientific and practical peer-reviewed journal
"Almanac of Clinical Medicine" deals with issues of development of relevant research in diagnostics, treatment and prevention of various disorders, development and implementation into medical practice of new technologies, devices and pharmaceuticals, as well as with organizational problems of public healthcare. Publications in the journal mirror perspective developments of modern medical science in more than 45 areas.
The journal publishes articles on all aspects of clinical medicine: results of original, special, fundamental studies with clinical significance; review articles on relevant medical problems; clinical case descriptions; clinical guidelines. Publications in the journal are free.
"Almanac of Clinical Medicine" is in the List of leading reviewed scientific journals, where main scientific results of theses for a scientific degree of candidate of medical sciences and doctor of medical sciences must be published (VAK list).
The journal is indexed in Scopus, Russian Science Citation Index (RSCI).
Announcements
Almanac of Clinical Medicine is now in SCOPUS
Posted: 24.03.2023
As per notification from the Content Selection and Advisory Board (CSAB) from Febrary 25, 2023, the journal "Almanac of Clinical Medicine" has been accepted for the abstract and citation database Scopus. Here is the citation from the expert conclusion: "This journal is published by the Moscow Regional Research and Clinical Institute (MONIKI). It is publishing around 80 items per annum, including case reports, with high international citation activity (almost 900 to date). There are no obvious contraindications to accession to SCOPUS at this point."
The Editorial Board of the Almanac of Clinical Medicine would like to congratulate our authors, reviewers and members of the editorial team!